| | |
| --- | --- |
| | Menu |
This year's Buffalo Conference was held on Saturday, August 27 at the Basilica of Our Lady of Victory in Lackawanna, New York. Nearly 1,000 people attended to "Be Transformed" by Divine Mercy!
Author Susan Conroy, a friend of Mother Teresa, shares personal stories about working alongside a living saint and caring for the poor of Calcutta.
"I'm not supposed to be here ... and now I give back."
See an amazing account of the miracle that led to St. Stanislaus Papczynski's canonization.
Bishop Martin Holley has ordained many Marian Fathers and celebrated Divine Mercy Sunday on Eden Hill. He's now the next bishop of Memphis, Tennessee.
The Jubilee Year of Mercy
In calling for this Jubilee Year, Pope Francis is encouraging the faithful to know the face of God's mercy...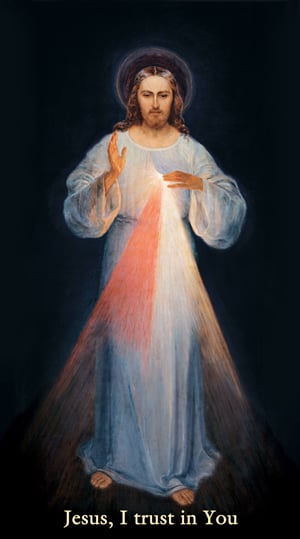 The most complete resources about Divine Mercy: videos, articles, audios, images and much more ...
Articles
Videos
DIVINE MERCY
DAILY
Were a soul like a decaying corpse so that from a human...
PRAY THE CHAPLET
Pray along in text, audio, or video (as seen on EWTN).