| | |
| --- | --- |
| | Menu |
The broken heart finds a home — After choosing a man over God 50 years ago, Barbara has finally made it home to the Catholic Church.
A year ago I prepared a to-do list for the Jubilee Year, one that, if followed, would be of "monumental" consequence to ourselves and those around us.
How Her Thirst Was Quenched: Sandra Maher's life changed on Divine Mercy Sunday, 2011. She describes the experience in a visceral way.
Let St. Teresa of Avila, a Doctor of the Church, teach you the power of prayer.
Joseph Frank Hammond was born Oct. 5, at 3:02 p.m. That is to say, he was born on St. Faustina's feast day, during the 3 o'clock hour.
The Jubilee Year of Mercy
In calling for this Jubilee Year, Pope Francis is encouraging the faithful to know the face of God's mercy...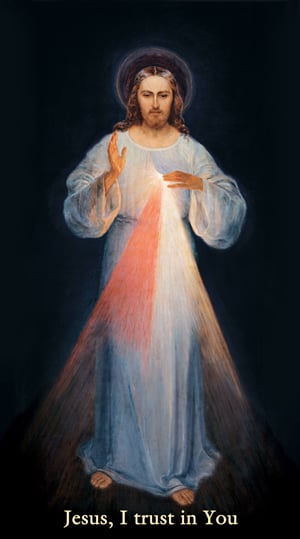 The most complete resources about Divine Mercy: videos, articles, audios, images and much more ...
Articles
Videos
DIVINE MERCY
DAILY
As I was writing the above words, I saw the Lord Jesus leaning...
PRAY THE CHAPLET
Pray along in text, audio, or video (as seen on EWTN).