Home / News & Events / Divine Mercy Q&A Archive
Unless the merciful love we are receiving from Jesus is overflowing from our hearts and pouring out upon others, then we are not yet authentic disciples.
Just how many reasons we can find for rejoicing in Mary's title, "Mother of Mercy"? Let us count the ways.
How can God fill us with His grace if we are already full of ourselves?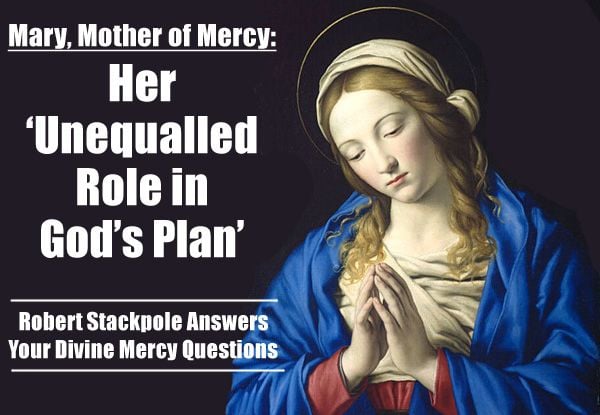 Is Mary also "Coredemptrix" and "Mediatrix of all Graces"?
One reader asks "I mean, we do call her 'Mother of Mercy' for some reason, right? Could you explain that to me?"
My friend's comment left me wondering the following: If St. Faustina were to celebrate Thanksgiving today, what would she be especially thankful for?
One reader raises the question: Is the Feast of Mercy really 'the last hope' for humanity?
With the Solemnity of the Sacred Heart of Jesus coming upon us, Dr. Robert Stackpole addresses a matter dear to his own heart.
Yes, we all get busy sometimes. With the Divine Mercy Novena underway, this certainly bears looking into.
More people praying? And at the 3 o'clock hour? Why do these things matter, anyway?
Should we talk with Jesus in a simple, childlike way, or a more structured, formal way? Is one way better than another?
What does the Bible tell us? What do the ancient Church Fathers say? And how does the Immaculate Conception relate to The Divine Mercy?
Can the Blessed Virgin Mary and St. Faustina really hear all the millions of prayers that are offered to them, and respond to them all?
Readers of St. Faustina's Diary sometimes come across passages that do not seem to put her in a very good light.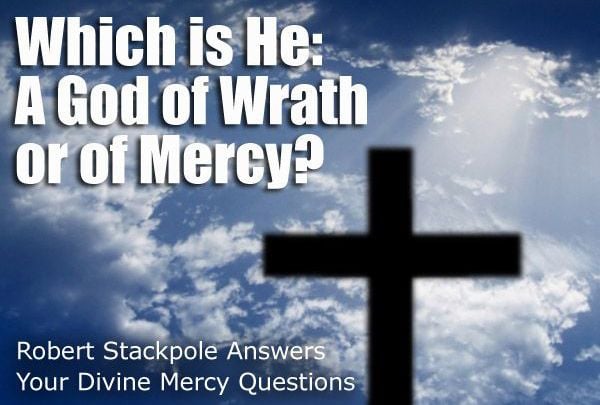 If we insist on going our own way, He will respect the freedom He gave to us, and not compel us to turn away from our sins and be sanctified. ...
Next Page | Last Page