Home / News & Events / Message from the Marians
What can we do when we approach our spiritual directors, our confessors, spouses, or best friends and they don't give us the satisfaction we seek?
Our Lord and St. Faustina give an example for those who do face their own agony and who are, indeed, alone.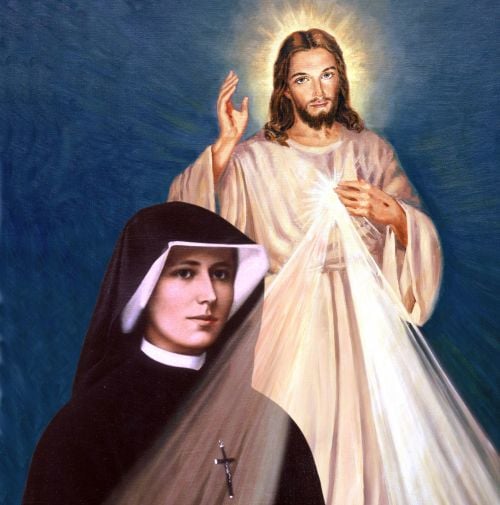 I, too, was unable to comprehend what was going on in my life, so I decided to follow St. Faustina up on a certain insight she had.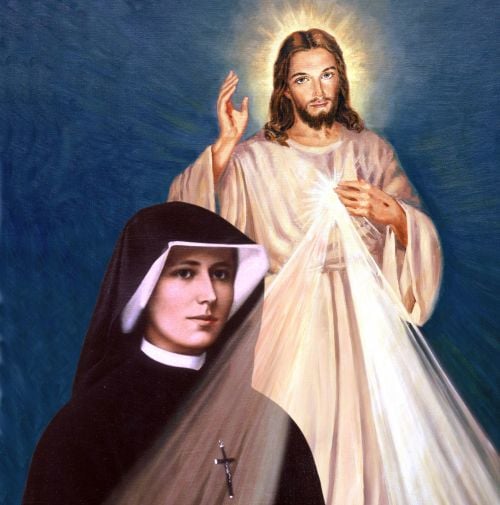 One of the beggers made him feel uneasy. So the priest went to him and asked, "Do I know you?"
Saint Faustina made more than 140 references to love in her Diary. In honor of St. Valentine's Day this week, what is this thing called love?
I have learned that when I am discouraged with results, rather than become disillusioned, I have to consider if my actions are dependent on my will rather than on His.
Saint Faustina clearly demonstrates in her Diary that one of the greatest privileges we have in life is prayer.
I would like to reflect on three other apostolic journeys Our Holy Father took last year — to Poland in May, to Germany in September and to Turkey in November.
Through reading the Diary, I always discover something new about God.
She shouted to me: "But I have lived with evil for the past 10 years of my life!" This got my attention.
All the events we encounter, if we but surrender in trust, can bring about our salvation.
He spoke about the Christ Child and the importance of not overlooking children who suffer throughout our world.
"These two rays issued forth from the depths of My tender mercy," our Lord explained to St. Faustina.
He wanted to come to us in order to know and be known, to touch and be touched, to love and be loved — in order to be followed and obeyed. He also knew we couldn't love Him as He expected unless we knew Him.
Father Jan strode into the dining room, returning from a meeting at the Vatican. With a huge smile on his face, he said to us, "The Holy Father has signed the decree!"
First Page | Previous Page | Next Page | Last Page