Home / News & Events / Message from the Marians
In Mary, the Mother of God, Jesus has given us a mother who surpasses all others.
He set the bar high. He made the presses roll. He was highly revered and now deeply missed.
How a daily encounter with the Blessed Virgin Mary is a tangible presence to me.
A "new splendor for the Church." That's what St. Faustina predicted. Despite treacherous turns and difficult roadblocks, here's how her prophecy proved true.
Something in my heart was encouraging me to attend her beatification Mass. I now know why.
In a milestone for the Marians, Fr. Kenneth Dos Santos, MIC, is ordained to the sacred priesthood.
It was literally a once in a lifetime event as friends, supporters, and fellow Marians paid tribute to Fr. Seraphim Michalenko, MIC, on his eight decades of life.
God's hand must be in all this. Brother Angelo Casimiro, MIC, professes perpetual vows at Shrine
The Marian Fathers had a multitude of additional reasons to celebrate the Solemnity of Mary's Assumption into heaven.
Blessed George Matulaitus-Matulewicz explains the key to happiness. It may not be what any of us have imagined.
With fervor, with humility, and with gratitude to the Lord, the Marians' newest priest begins a new life seeking to fulfill his vocation to work for the greater glory of God, the salvation of souls, and the good of the Church.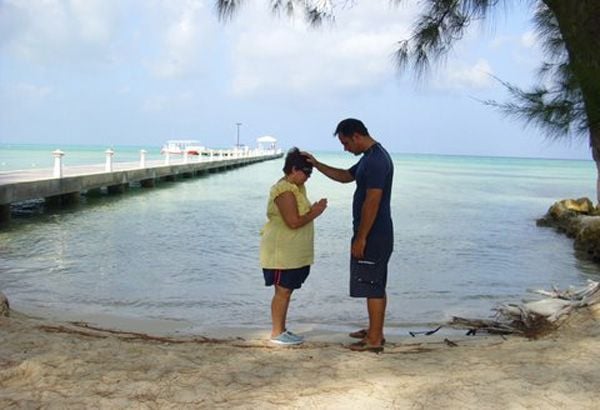 What's her side of the story? LaChita Calloway, the mother of Fr. Donald Calloway, MIC, reflects on her son's dramatic conversion.
A lot, if you happen to be named "Helena" or, say, "Faustina." Let's just say the Lord's inspiration must have been at work.
It took but a moment to profess his perpetual vows. But that moment marks an eternity of consequence.
When all those prayers didn't seem to go answered, what did he do?
First Page | Previous Page | Next Page | Last Page