Home / Divine Mercy Apostolates / John Paul II Institute of Divine Mercy Homepage / DM-QnA
John Paul II Institute of Divine Mercy
DM-QnA
Dr. Stackpole finishes his stroll through the phrases used in the Chaplet, illuminating their meaning for us.
---
When we recite the Chaplet, do we really understand what we are saying? Dr. Stackpole shows us that there are hidden depths of meaning in the words.
---
This week I received an excellent question from a man named Brian: "Is the Image of The Divine Mercy the only image that our Lord has directed to be made of Himself?"
---
Is it primarily to be found in the Sacrament of Reconciliation, or is it bigger and broader than that?
---
When we use the phrase "The Divine Mercy" in prayer, do we know what or who we are actually talking about? Dr. Stackpole tries to clear up some verbal confusion here.
---
Some people brush off the Divine Mercy as a "mere devotion." Dr. Stackpole argues that this isn't fair or accurate, either with regard to the Divine Mercy devotion, or with regard to other important popular devotions in the Church, like the Rosary.
---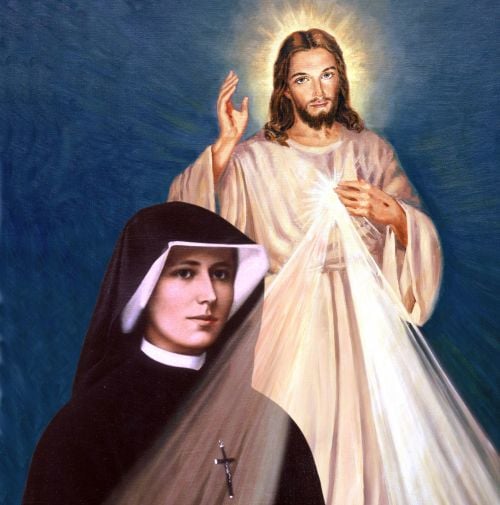 Jesus ascended into heaven and promised to come to earth again at the end of time, right? So what's he doing dropping in on Faustina?
---
One reader asks whether St. Faustina's Diary and the revelations it records are on par with Lourdes and Fatima in the mind of the Church's highest authorities.
---
There are mysteries in the Diary of St. Faustina that baffle even lifelong students of her message. Dr. Stackpole tries to penetrate two more of these here.
---
Is the Chaplet only about "balancing the books," atoning for our debts to God's justice? Dr. Stackpole shows that the Chaplet echoes the teaching of the Bible and the Church that Christ's saving work involves that — but also much, much more!
---
One reader writes: "A priest adamantly assured the congregation that if we entrust the salvation of a soul to the Blessed Mother, she will be sure to follow through on that." Can we really be assured of this?
---
How could a loving and merciful God send a soul to purgatory? Dr. Stackpole explains that this is exactly what we should expect a merciful God to do for some souls, because mercy is sometimes "tough love."
---
Meg wrote to us: "This question came up in our study group: Does a person get a second chance when they die and come before God? If they didn't believe and came before God, would He give them a second chance to believe?
---
This week, Dr. Stackpole shares a letter from a reader who reflects on the special way of dealing with life's unavoidable sufferings, and utilizing them, through Christ, for people in need.
---
Now that I am back from my brief post-Divine Mercy Sunday respite, I find myself with a pile of questions to answer that came in just after the feast day, and some of them from people who are still wrestling with the meaning of the day itself.
---