Jubilee Home / News /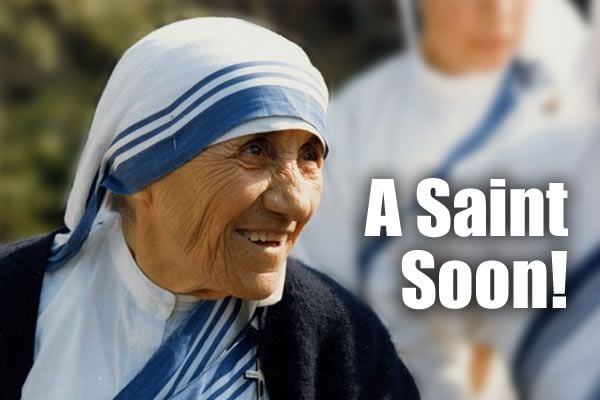 Avvenire, the newspaper of the Italian conference of Catholic bishops, is reporting that the canonization will probably be scheduled for Sept. 4, 2016, the day before Mother Teresa's feast day.
From the Vatican to Stockbridge, Massachusetts, and all points in between, a "gift of grace" is ours for the taking.
"To pass through the Holy Door means to rediscover the infinite mercy of the Father," Pope Francis said in his homily.
The Holy Father explained the indulgence for the extraordinary Jubilee Year of Mercy in the following letter.
In the message Pope Francis notes that the forthcoming World Youth Day takes place within the context of the Jubilee Year of Mercy.
Look around. Evil abounds. It seems Satan is having his way in the world. But God has a plan. Are you prepared?
Now is the time of mercy, proclaims Pope Francis, listening to the teaching of St. John Paul II and St. Faustina.
Let us all prepare to celebrate this extraordinary Year of Mercy in our hearts, our homes, our families, our communities, and our parishes.
An official motto. An official website. A full layout of plans. When it comes to the extraordinary Jubilee Year of Mercy — game on!
Here's a summary of the papal bull Misericordiae Vultus, which declared the extraordinary Jubilee Year of Mercy.
Pope Francis mentions "the great apostle of mercy, Saint Faustina Kowalska," asking for her intercession for the grace to trust and love.
First Page | Previous Page