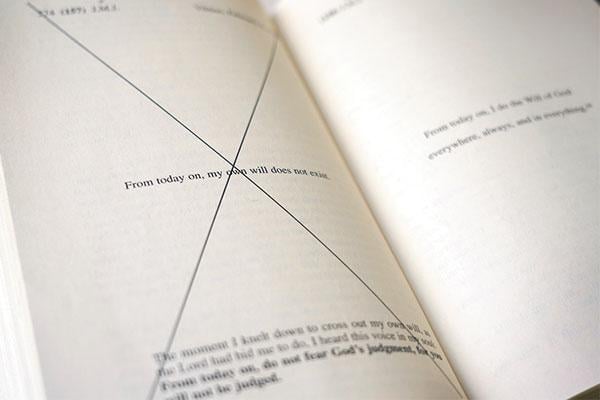 By Marian Friedrichs (Feb 4, 2008)


By Marian Tascio

I found out I was pregnant two days before Thanksgiving, and as the word has gradually gotten out, I've learned that mothers, eager to share stories and wisdom, rally around a woman who is becoming one of their own.

In particular, my new status as a mother-to-be has gained me many commiserations and reassurances about pregnancy sickness. (I won't call it morning sickness because for most of the moms I know, including me, no time of day is sacred.)

My cousin, for example, was sick throughout all nine months of all three of her pregnancies. Each one put her in the hospital, where she had to get her nutrition through an IV because she could not eat. The more stories I've heard like that one, the more admiration I've felt for the strength and love of these women. When my baby is born, I imagine that my respect for them will only increase as I learn — from the inside — about their job of mothering.

When I was sick during my first trimester, I half-joked with my sister, "If my body was made for this, why does it feel so awful?" We chuckled, but my mind echoed with puzzled seriousness, Yes, why? Then, as if they were answering themselves, my thoughts strayed to the subject of suffering and why it is so often a close partner in the work of love.

We Christians know that God is love and that we are made in His image and likeness; in other words, we are created purely to participate in an eternal exchange of love. But as the Crucifixion reminds us, true love on this earth means pouring out the very blood from one's heart until it is dry. In his song "Why," Michael Card explains, "It had to be a crown of thorns/ because in this life that we live/ for all who would seek to love/ a thorn is all this world has to give."

This mystery makes the most sense to me when I remember the Agony in the Garden. At the height of His psychic suffering, Jesus prayed, "Not My will but yours be done" (Lk 22:42). He appealed to Love itself to make whichever choice would advance the triumph of Love in this world. Yet He knew and accepted that for that to happen, His natural human desire to preserve Himself had to die.

Saint Faustina experienced that same death. Under Jesus' instruction and guidance, she began a retreat in early February 1935 by writing two sentences on opposite pages of her notebook. On the left page she wrote, "From today on, my own will does not exist," and on the right, "From today on, I do the Will of God everywhere, always, and in everything" (Diary of St. Faustina, 374). Then she drew a large X through the first sentence. In commanding her to do this, it seems Jesus was showing her that God's will could only be fully accomplished in her life after the crucifixion of her own will had been completed.

As much as I pray that God's will be done, sometimes it's frightening to imagine taking that necessary first step of killing my own. And yet, when St. Faustina succeeded in doing just that, she received a gift beyond anything I could have imagined: Jesus' promise that she would not ever be judged (Diary, 374). She had nothing to be afraid of for the rest of her life, for by replacing her will with God's, she ensured that everything she would ever do would be motivated by love, and hell could never have any claim on her.

We taste both that death and that redemption whenever we accept suffering for the sake of love. As humans, we wish to avoid pain, but as beings made in the image of God, we know innately that love is worth every sacrifice. Every day during the first trimester of my pregnancy, when I had to take my anti-nausea medication so I could get up and go to work, I thanked God: If I was still sick, my baby was still thriving. During those three long months I surprised myself by promising God more than once that I would take all the sickness He could send my way if it meant my child was all right.

Saint John tells us, "Perfect love casts out fear" (1 Jn 4:18). When we decide that Love is and always must be supreme in our lives, our own wills drown in that Love, and with our wills our fears: fear of humiliation, fear of rejection, fear of being hurt, and finally, as Jesus promised St. Faustina, fear of damnation. Then we can stand before God with perfect trust and confidence, for we will know that in us He will see nothing but a reflection of His own goodness. It is hard to fathom that any amount of suffering could not be worth a prize like that.

Marian Tascio is a writer and English teacher who lives in Yonkers, N.Y.