Home / News & Events / In the News
One of the most talked about Catholics in America spoke at the 14th Annual Divine Mercy Conference.
The new feature film "Unplanned" is making waves throughout America. Find out how this movie delivers exactly what the pro-life movement needs.
With distinguished guests and journalists from around the world on hand, the Vatican played host to the premiere of the feature-length film "Love and Mercy," a docudrama on St. Faustina and her Divine Mercy revelations.
Find out what Pope Francis said to his general audience from St. Peter's square in Vatican City.
Many Catholic healthcare professionals in the United States don't know how to integrate a healthy spirituality into their medical practices. Find out how Marie Romagnano, RN, has remedied this.
"In the confessional it became apparent that she knew things that no one under normal circumstances could know about," says Fr. Seraphim.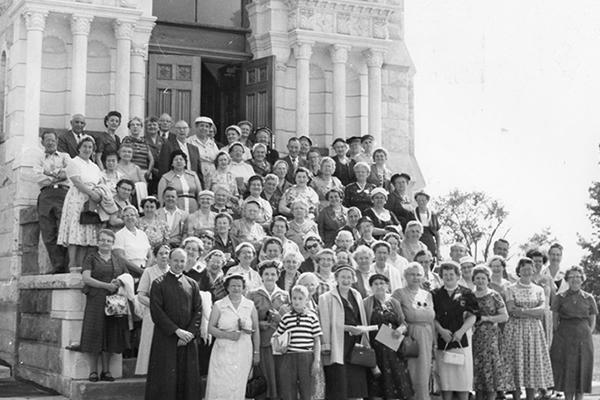 It's been 75 years since the founding of the Association of Marian Helpers. How did it start? What setbacks did we face? What have we accomplished together?
The Divine Mercy Image makes a grand appearance at the annual March for Life.
How are young people reacting to the current crisis in the Church? "I'm absolutely not going to leave the Church or even thinking about it," one shares.
It'll take a miracle for good to come from this synod of bishops on "Young People, the Faith, and Vocational Discernment" running from Oct. 3-28 in Rome.
In honor of the 40-year anniversary of the election of John Paul II, we share Benedict XVI's insights into St. John Paul II's life and holiness.
Find out how Brother John Luth, MIC, followed a call to become a psychiatric nurse, and then realized his calling to the Marian Fathers, with whom he administers the medicine of Divine Mercy
"My heart is so filled with gratitude to God," said the Very Rev. Fr. Kazimierz Chwalek, MIC.
The Marian Fathers rededicated the Shrine of the Holy Innocents on Eden Hill. Several women shared inspiring stories about losing an innocent child and the healing they experienced through Christ.
New features of the Shrine of the Holy Innocents aid the healing of those who have suffered the loss of a child.
Next Page | Last Page