Home / News & Events / In the News
Only 31 percent of Catholics profess to believe in the Real Presence of Christ's Body and Blood in the Eucharist, according to a Pew Research Center survey.
The Blessed Virgin Mary guided his life, and he in turn made a "covenant of love" with her.
On Sept. 13, the anniversary of the Divine Mercy Chaplet, join the faithful around the world in praying this extraordinary prayer.
To mark World Suicide Prevention Day 2019 on Sept. 10, we share with you excepts from the powerful new book After Suicide: There's Hope for Them and for You.
Father Martin is remembered as a gentle shepherd of souls, a polyglot, and an avid gardener and birder.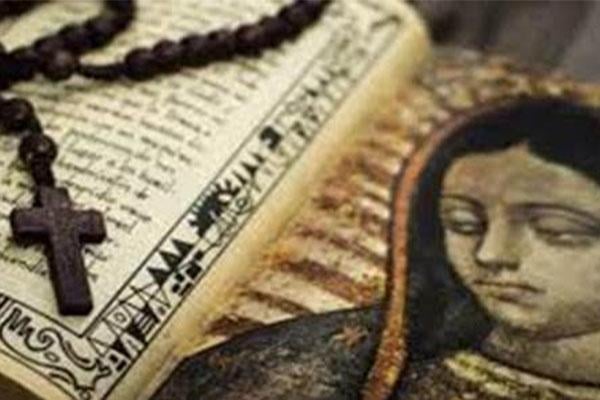 Please join the Marian Fathers of the Immaculate Conception and the Association of Marian Helpers in praying a worldwide 54-Day Rosary Novena for the respect for life from conception to natural death.
No one appreciates Divine Mercy like the pilgrims who attend Filipino Day at the National Shrine of The Divine Mercy. Find out what happens at this event that's been going on in Stockbridge, Massachusetts for about 20 years.
"Our culture has rejected faith, and now we're rejecting reason," said Fr. Chris Alar, MIC, director of the Association of Marian Helpers.
As his love for Christ grew, so did his talent for pitching.
Please join us in praying that Massachusetts lawmakers and citizens come to understand the truth about abortion.
During Easter week, a group of 19 Catholic scholars from around the world signed an open letter to the bishops of the Catholic Church calling upon them to declare Pope Francis guilty of "the canonical delict of heresy."
We are live-blogging from the conference!
We're live-blogging from the conference!
Pope Francis called mercy the "beating heart of the Gospel." Saint John Vianney's heart was at the National Shrine for Divine Mercy Sunday. What a God-incidence!
The line-up was incredible: Teresa Tomeo, EWTN TV and radio host; Fr. Chris Alar, MIC, director, Association of Marian Helpers; and the incorrupt heart of St. Jean Vianney.
Next Page | Last Page