Home / News & Events / In the News
"Our culture has rejected faith, and now we're rejecting reason," said Fr. Chris Alar, MIC, director of the Association of Marian Helpers.
As his love for Christ grew, so did his talent for pitching.
During Easter week, a group of 19 Catholic scholars from around the world signed an open letter to the bishops of the Catholic Church calling upon them to declare Pope Francis guilty of "the canonical delict of heresy."
We are live-blogging from the conference!
We're live-blogging from the conference!
The line-up was incredible: Teresa Tomeo, EWTN TV and radio host; Fr. Chris Alar, MIC, director, Association of Marian Helpers; and the incorrupt heart of St. Jean Vianney.
One of the most talked about Catholics in America spoke at the 14th Annual Divine Mercy Conference.
The new feature film "Unplanned" is making waves throughout America. Find out how this movie delivers exactly what the pro-life movement needs.
With distinguished guests and journalists from around the world on hand, the Vatican played host to the premiere of the feature-length film "Love and Mercy," a docudrama on St. Faustina and her Divine Mercy revelations.
Find out what Pope Francis said to his general audience from St. Peter's square in Vatican City.
Many Catholic healthcare professionals in the United States don't know how to integrate a healthy spirituality into their medical practices. Find out how Marie Romagnano, RN, has remedied this.
"In the confessional it became apparent that she knew things that no one under normal circumstances could know about," says Fr. Seraphim.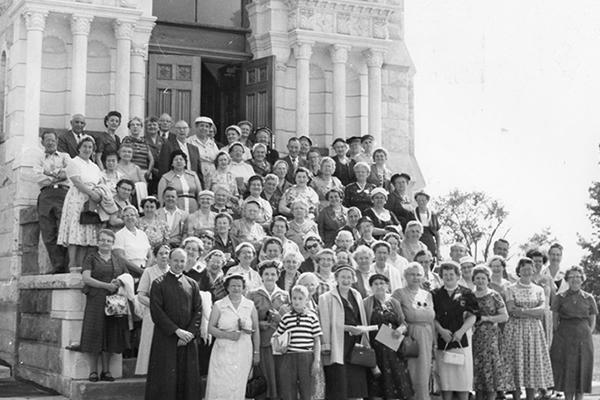 It's been 75 years since the founding of the Association of Marian Helpers. How did it start? What setbacks did we face? What have we accomplished together?
The Divine Mercy Image makes a grand appearance at the annual March for Life.
How are young people reacting to the current crisis in the Church? "I'm absolutely not going to leave the Church or even thinking about it," one shares.
Next Page | Last Page