Home / News & Events / Divine Mercy Q&A Archive
The invitations must say WHY the banquet is being held, WHEN it will take place, WHO is invited, and WHAT TO EXPECT....
My friend's comment left me wondering the following: If St. Faustina were to celebrate Thanksgiving today, what would she be especially thankful for?
Can the Blessed Virgin Mary and St. Faustina really hear all the millions of prayers that are offered to them, and respond to them all?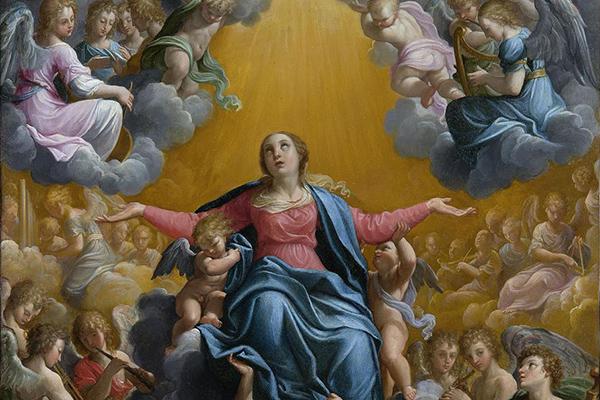 We celebrate one of the greatest mysteries of the life of the Blessed Virgin Mary on Aug. 15. How do we know her Assumption really happened?
Are you taking deep breaths and gathering yourself before the relatives gather for Christmas? One reader does, and Dr. Stackpole shares some thoughts.
Robert Stackpole answers more Divine Mercy questions, this time from our readers Cheryl and Francis.
Just because God seems far away doesn't mean He is. In fact, He may be nearer than you think.
Dr. Stackpole unpacks the meaning of Christ's promise of extraordinary graces on Divine Mercy Sunday
How the Christ Child was a constant source of inspiration and joy for St. Faustina.
One reader writes, "I know that our Lord has asked us to not be afraid, but that is easier said than done."
One reader writes: "I am an Anglican priest of the Church of England, and ... I have been saying and joining EWTN in the Divine Mercy Chaplet."
Unless the merciful love we are receiving from Jesus is overflowing from our hearts and pouring out upon others, then we are not yet authentic disciples.
Just how many reasons we can find for rejoicing in Mary's title, "Mother of Mercy"? Let us count the ways.
How can God fill us with His grace if we are already full of ourselves?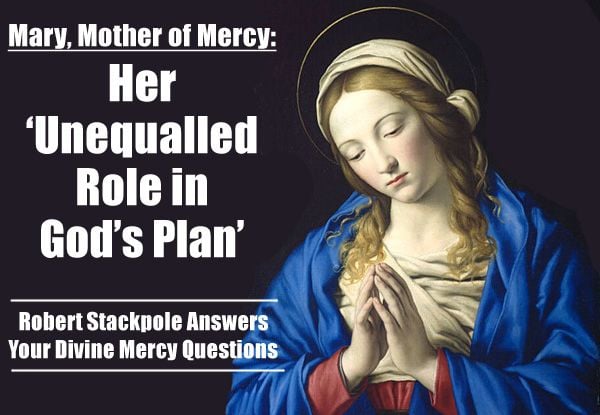 Is Mary also "Coredemptrix" and "Mediatrix of all Graces"?
Next Page | Last Page