Home / News & Events / Message from the Marians
If you're looking for inspiration, you don't have to travel to a monastery or hermitage. Inspiration sometimes comes in emails — and the Diary of St. Faustina.
How does the Chaplet help us respond to tragedies like Virginia Tech?
The bride hesitated, embarrassed at her gown's stain from a fall on her knee. As the Bride of Christ, all of us have that blot on our souls where we, too, have fallen.
Don't let cheap imitations sneak into your spiritual life. Jesus offers genuine gifts through His mercy.
Because of the promises that our Lord made precisely for Divine Mercy Sunday, our sins will indeed be entirely remitted.
Why is Good Friday good? By His wounds we learn more of His mercy — and how very much we are loved indivudually.
"Would you give your blood to Mary?" the doctor asked. Johnny hesitated. His lower lip started to tremble. Then he smiled and said, "Sure, for my sister."
Our lives can be filled with memories of what He accomplished for us on the cross.
What can we do when we approach our spiritual directors, our confessors, spouses, or best friends and they don't give us the satisfaction we seek?
Our Lord and St. Faustina give an example for those who do face their own agony and who are, indeed, alone.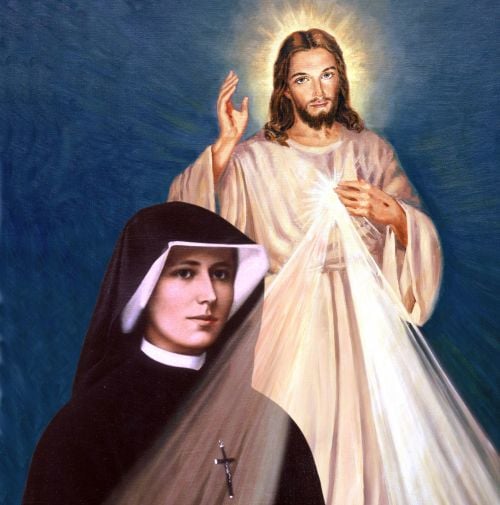 I, too, was unable to comprehend what was going on in my life, so I decided to follow St. Faustina up on a certain insight she had.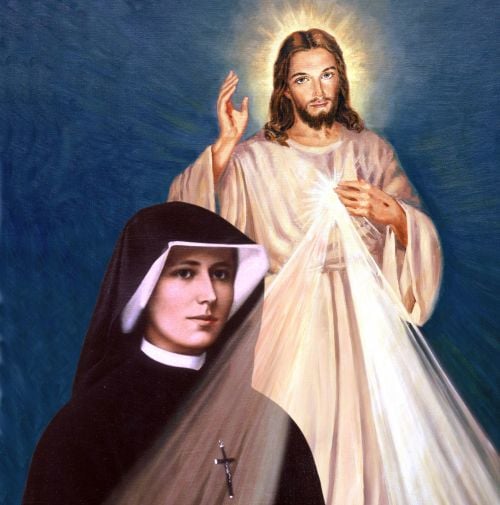 One of the beggers made him feel uneasy. So the priest went to him and asked, "Do I know you?"
Saint Faustina made more than 140 references to love in her Diary. In honor of St. Valentine's Day this week, what is this thing called love?
I have learned that when I am discouraged with results, rather than become disillusioned, I have to consider if my actions are dependent on my will rather than on His.
Saint Faustina clearly demonstrates in her Diary that one of the greatest privileges we have in life is prayer.
First Page | Previous Page | Next Page | Last Page