Home / News & Events / Mercy Meditations
He Ascends into Heaven and Descends into Our Hearts — The founder of the Marian Fathers, St. Stanislaus Papczynski, offers a reflection on the Gospel account of the Ascension of Our Lord to prepare your heart for Holy Communion.
Soak It Up — The other day, Ann D'Arcy spilled a substantial amount of milk. It got her thinking.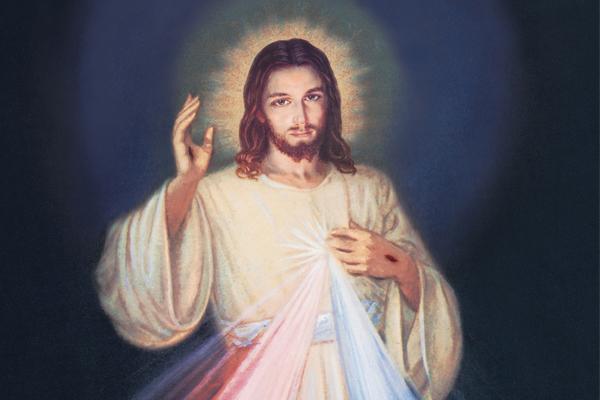 Streams of Mercy, Part 1: The Gaze of Mercy — We begin a new monthly series from our Friends of Mercy newsletter on themes and virtues presented by our Lord in the Diary of Saint Maria Faustina Kowalska. This month we reflect on the "Gaze of Mercy."
The Gospel Symphony — Learn how following rules leads us to experience the most beauty and the greatest sense of freedom.
Feast of Sts. Philip and James, May 3 — Why do they share a feast day? And how did their deaths give witness to the Gospel?
In this month of Mary, Br. David, MIC, shares with us how he would explain the Blessed Virgin Mary to Protestants.
May: the Month of Mary — How shall we honor Our Blessed Mother in Mary's month? By drawing closer to her. Father Chris recommends several ways.
You Can Do Nothing — Scripture says that without this you can do absolutely nothing.
Dying Grace — One family witnesses a miracle as they watch a beloved husband and father experience Heaven moments before he passes away.
Find out about how corporate executives on the floor of the New York Stock Exchanged learned about the intercessory power of the Blessed Virgin Mary.
Sheer Surrender – Find out what happens when we surrender our lives for Christ, the Good Shepherd, just as He laid down His life for us.
Ask Fr. Thaddaeus — Yes, Divine Mercy Sunday has come and gone, but for next year, Fr. Thaddaeus provides some helpful tips on how best to celebrate this feast day.
He Saved Us Anyway — Find out what we need to do to know God as He originally intended.
'Rejoice and Be Glad!' — Pope Quotes St. Faustina's Diary in New Apostolic Exhortation.
Our Lord told St. Faustina, "I desire that during these nine days you bring souls to the fountain of My mercy ..."
First Page | Previous Page | Next Page | Last Page