Home / News & Events / Works of Mercy
"This is a tragedy of massive proportions," said Fr. Kazimierz Chwalek, MIC. Here's how you can help.
The message came in: "Could you please add my grandmother, Mary L. Vogel, to the Divine Mercy prayer list?" Here's what happened next.
"Jesus Himself calls us to deeds of mercy, by words and by prayers," Cardinal Schönborn writes in a letter to mercy congress planners and participants.
"Rather than looking at what I have done," she told her peers, "I say, 'Thanks be to God for what He does through people like me.'"
Pope Benedict XVI canonized five new saints. Among them were two apostles of mercy who cared for the marginalized of society. Who were they?
"It fits in so well with our Congregation's mission to be of service to God and His Church," said Fr. Dan Cambra, MIC.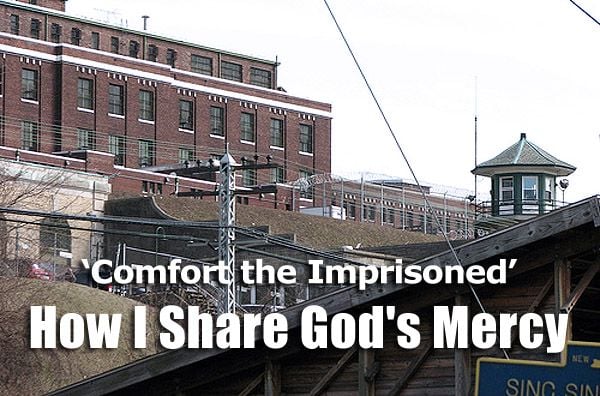 Sometimes, I wonder if I am really making a difference. Then a recent incident showed me God's mercy in action.
Within those cubicles, those aren't operators standing by to take your order; they are intercessors standing by to take your prayer petition.
Rick hopes that by attending NACOM, he can share God's mercy with others "so mercy can be put into action."
God conquered this man's huge, scary "No" through His Divine Mercy and my little "yes," the nurse's little "yes," and the man's wife's little "yes."
At every stop of this mission, the clergy speaks of the coming election. It could sow the seeds of stability. Or it could cause hell to break lose once again
You live for your faith, but would you be willing to die for it? These two Marians were willing. And they did.
His goal was to be a millionaire. Read the riches-to-rags-to-spiritual-riches story of Scott Scaria.
Through the message of The Divine Mercy, they reach out to the unloved, unwanted, and forgotten.
The nuns' distinctive white-and-blue habits served as billboards of happiness and holiness on Eden Hill during Divine Mercy Sunday Weekend.
First Page | Previous Page | Next Page | Last Page