Home / News & Events / Mercy Meditations
Marian Devotion with Marian Seminarians — In this month of Mary, Br. Timothy, MIC, shares with you how he came to accept Mary as his spiritual mother after converting from Protestantism.
'Hail, the Victorious Dead!' — Memorial Day, celebrated this year on May 28, calls us to pause and remember. That's not something we're good at.
Blessed Hannah Chrzanowska and St. John Paul II — Blessed Hanna is the first person from St. John Paul II's close "circle of friends" to be beatified. Learn more about their friendship here.
Sherlock Holmes and the Mystery of the Trinity — This Sunday, solve the mystery of the Holy Trinity as best your finite mind can grasp it.
Hug the Cross — On this day, I was wishing for a piece of driftwood to take home. None were in sight except a big log I walked past. Then came the fourth Sorrowful Mystery.
Marian Devotion with Marian Seminarians — In this month of Mary, Br. Scott, MIC, shares how Mary helps him discern the will of God and follow His path.
A 'Capital' Idea for a Feast — Pope Francis has added a new feast day to the Roman Calendar on the Monday after Pentecost, starting this year on May 21. Here's a primer on the Memorial of the Blessed Virgin Mary, Mother of the Church.
'Where There is Darkness' — This documentary tells the story of a diocesan priest who forgave his own murderer from the grave.
Who was Bl. Hanna Chrzanowska — Learn more about this compassionate nurse and personal friend of St. John Paul II.
Finding Fruit that Satisfies — See what you need to do to receive the fruits of the Holy Spirit and experience the fullness of Divine Mercy.
Help Wanted: In Need of God's Mercy — Dave, a member of our Divine Mercy prayer group, had a problem. His son had recently lost his job and was without health insurance. He needed a good job — fast.
So Many Reasons to Pray — Our Lord made it clear to me: The world needs us to turn to Him in trust.
Marian Devotion with Marian Seminarians — In this Month of Mary, Deacon Joseph Lappe, MIC, shares what it means when we say that Mary is our Spiritual Mother.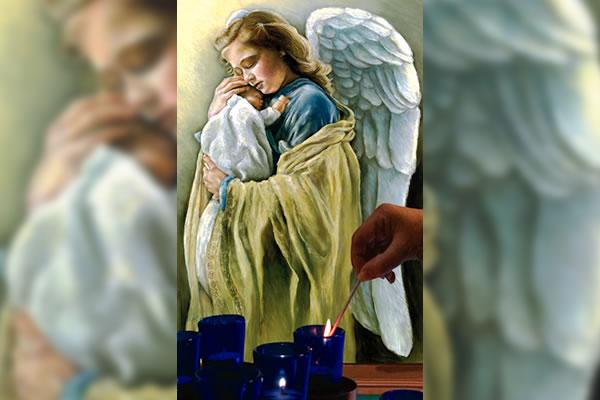 Healing After Miscarriage — The time around Mother's Day can be difficult for women who have lost a baby. Here are words of comfort.
Colours of Fire by Gosia Brykczynska — We have a new blessed in the Church who was a nurse! Learn about Bl. Hanna Chrzanowska and a new book on her life by the postulator for her cause for canonization, Gosia Brykczynska.
First Page | Previous Page | Next Page | Last Page