Home / News & Events / Mercy Meditations
There cannot be a more innocent and helpless form of human life then an unborn child in the first home of the human race: a mother's womb.
There are no "throw-away" human beings. People are not reducible to "things," merely "useful" or "useless" to our relatives, to the economy, to the government, or even to ourselves.
Works of mercy can be directed not only toward the needs of the body, but the needs of the soul as well.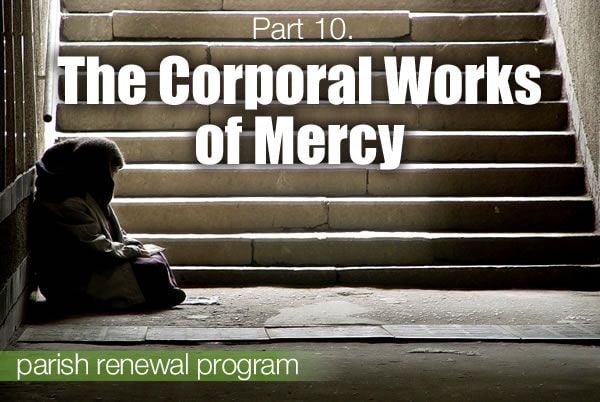 Centered on the Merciful Heart of Jesus, we are to let His merciful love flow through our hearts toward anyone in need whom we meet along life's way.
Jesus Christ sees the needs, sufferings, and sorrows of every heart. But in order to reach out and help them, He asks the members of His Body on earth — the Church — to be His hands, His feet, and His voice.
In your eagerness to change the world for Christ, you can easily miss the will of His Heavenly Father.
Finally we've reached it, the beginning of our spiritual journey!
This is the easy part.
To make a real difference in this world as a disciple of Christ does not necessarily mean you have to do more.
In order to help make the world a better place, by Christ and with Christ, we have to start by changing ourselves. Here's one sure-fire way to do that.
The following is part 3 of a 14-part series to help inspire parish cenacle or study groups who are looking for ways to make a difference in this troubled world.
To make a difference in this world, the first thing you have to realize is that you are totally incapable of doing it by your own human efforts.
Even the problems in our own families, in our neighborhoods, or at our jobs seem beyond our capacities to put right. So now what?
As if God wanted me to know for sure that it was His will for us to help Frank, the phone in my office rang. "It's Frank's mother," I was told.
With the ongoing challenge of globalization and the severe worldwide recession as a backdrop, Pope Benedict XVI issued his third encyclical on July 7.
First Page | Previous Page