Home / News & Events / Mercy Meditations
I guess the Lord decided enough was enough and that I needed a wake-up call.
That means all of us, each day, getting on their knees and spending extra time praying to God for mercy and wisdom for our nation and ourselves.
"God has smacked me across the face and said, 'Why can't you see that everything is mercy?'"
While bishops meet in Rome for a synod on the richness of the Bible, let's delves into the Old Testament, which is rich in Divine Mercy.
Trust God and do small things out of great love. Yes, we are all called to follow the lead of two saints who had so much in common.
When you worry about the ups and downs in your life, remember the joyful thrill of riding on a roller coaster.
Read an excerpt from Fr. Donald Calloway's new book!
Since its founding in 1995, the Marians' Divine Mercy Intercessory Prayerline has served more than 1.5 million people who have sought comfort and healing through prayer.
I wanted to know what I was missing. I wanted to know Our Lady.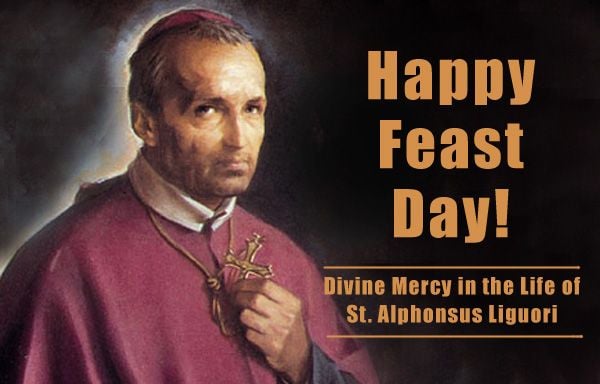 Who was St. Alphonsus Liguori? A man who called on all to trust in Divine Mercy in every circumstance.
With stories to tell, Fr. Seraphim Michalenko, MIC, and Fr. Mark Baron, MIC, have returned from World Youth Day '08.
Hey, that's not the finish line! That's just the starting gate!
At first, it was the doctrine of the papacy that really stood in the way of me becoming Catholic.
His Apostolic letters are an exhortation to practice mercy.
The new Mother of Mercy Outdoor Shrine (above), used for the first time on Divine Mercy weekend, 2008, provides a suitable and safe place for the King of Mercy.
First Page | Previous Page | Next Page | Last Page