Home / Videos & Events /
How was Barbara Rudzik healed? Her physician explains.
Eden Hill was reconsecrated and blessed to the Sacred Heart of Jesus, the Immaculate Heart of Mary, and St. Joseph on the Feast of the Baptism of our Lord!
How did Divine Mercy change his life? Twenty-five years ago, Dr. Bryan Thatcher was a much different man with much different priorities.
January 27 is the feast day of Blessed George Matulaitis. Here is the challenge he set for all of us.
How can we help the bishops in their deliberations and the Church in seeking a response to the crisis in the family today?
By holiness, St. John Vianney spread the light of faith to all those around him, and so lived Christ's task for the Church till the end of time.
Leading names in medicine, bioethics, and the spirituality of St. Maria Faustina Kowalska are in agreement when it comes to health.
Check out Marie Romagnano's video to air on our Divine Mercy Sunday broadcast on EWTN.
A global conference gathered the nations to give an answer with one voice.
Let us help Christ set all afire with the life and love of God.
From around the world, we wish you and your family a merry Christmas and blessings for the New Year.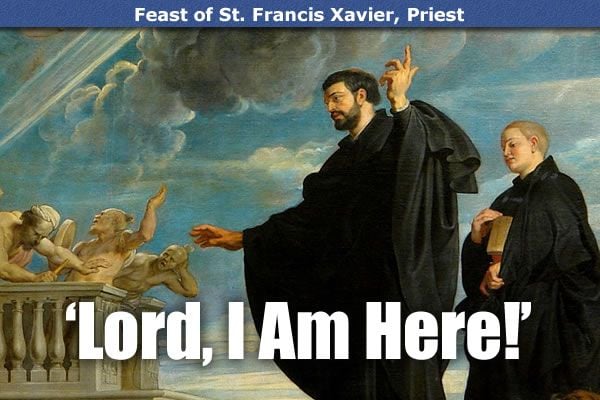 Let's reflect on why the Church's missionary task should be at the forefront of our minds and hearts.
"We need to put our prayers into action," Fr. Dan Cambra, MIC, told more than 100 people at the fourth annual Mercy for Souls Conference.
Grandparents lead their families to the Divine Mercy.
The newly formed Marian Missionaries of Divine Mercy embark on a month-long national tour on Monday, Aug. 4.
Next Page | Last Page