Home / Videos & Events /
Older footage of a younger Fr. Seraphim, in a 1991 film introducing the life and spirituality of a little-known Polish nun.
There is mercy in them thar Christmas carols! Here's the first of our four-part Advent series that gives a gist of the jingles.
Why on earth would we celebrate the day a great saint died? We ask our Divine Mercy expert, Dr. Robert Stackpole, STD.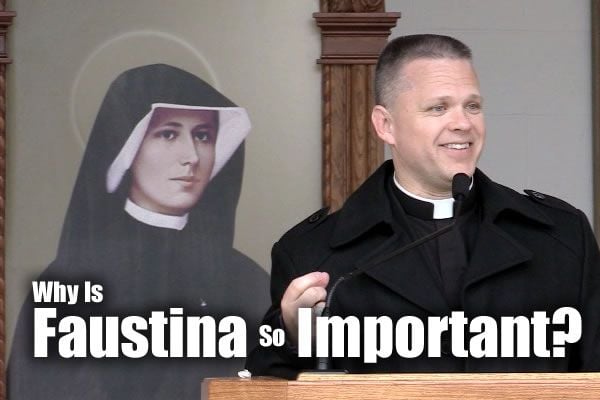 Father Chris Alar, MIC, explains why this apostle of Divine Mercy is a saint for our times.
The Eucharist confounds many of our Christian brothers and sisters. So here's what it's all about.
Many Catholic prayers can only be honestly prayed by repenting sinners.
Father Chris Alar, MIC, asks a tricky question.
Leading names in medicine, bioethics, and the spirituality of St. Maria Faustina Kowalska are in agreement when it comes to health.
Father Glenn Sudano, CFR, talks about another "secretary" of mercy whose name begins with an "F."
This year marked the 25th anniversary of the live Divine Mercy Sunday broadcasts that the Marians air in collaboration with the EWTN Global Catholic Network.
Pope Francis mentions "the great apostle of mercy, Saint Faustina Kowalska," asking for her intercession for the grace to trust and love.
Empowered, enthused, in love with the message of Divine Mercy — more than 600 people had their cups filled by the annual Bronx conference.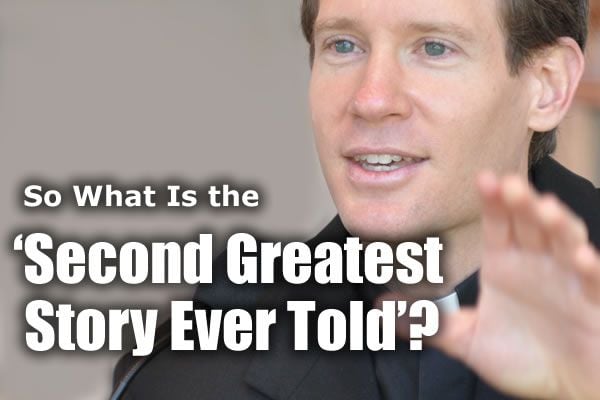 Father Michael has a new book. What's so "great" about it? Plenty. This is your story, too.
Father Seraphim Michalenko, MIC, shares thoughts on the saint whose revelations have transformed the modern Church.
No doubt the theme of mercy can be found in many favorite Christmas carols. Here's the last of a four-part Advent series reflecting on the theme.
First Page | Previous Page | Next Page | Last Page