Home / Videos & Events /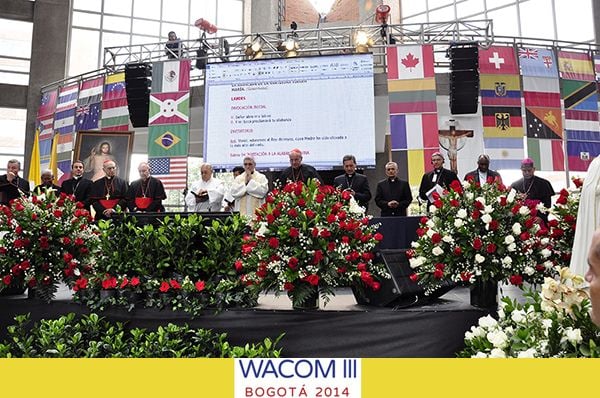 On the solemnity of the Assumption, a mountaintop experience at the third World Apostolic Congress on Mercy.
Please pray for the repose of the soul of Fr. George Kosicki, a great friend of the Marians and promoter of Divine Mercy.
The Congress will offer the opportunity "to study, to reflect on, to celebrate the message and reality of the richness and power of God's mercy," says Fr. Kaz.
Have you heard about the 90-minute live-drama production Faustina: Messenger of Divine Mercy? If not, here's a glimpse of it:
"We're going to teach the teachers, so that you guys can go out and help educate those who really don't know our Catholic faith," said Deacon Chris Alar, MIC.
We have the story. We have the photos. We have videos, too! Divine Mercy apostles from 15 states gathered in the Bronx this past weekend. Check it out.
Find Jesus in the Sacrament of Confession. Be made clean this Lent by the love of the Lord, mediated through His Mystical Body. Go!
Looking for a way to go right to the heart of the Catholic faith during Lent? Well then, tune in.
Three Mercy Popes will come together in the "winner's circle of grace" this Divine Mercy Sunday.
For Maria Vargo, portraying St. Faustina in the long-awaited drama Faustina: Messenger of Divine Mercy becomes habit forming in more ways than one.
Brother Chris Alar, MIC, professes his perpetual vows, and no one could possibly look happier.
View a video and read all about the historic day at the National Shrine of The Divine Mercy.
We've got things to show you — talks from Fr. Benedict Groeschel, Cardinal Timothy Dolan, Fr. Joe Roesch, and Fr. Michael Gaitley.
Organizers are already gearing up for the third World Apostolic Congress on Mercy. View a video from the general secretary.
The deadly typhoon has left thousands without shelter, food and water. The area hit hardest is Cagayan de Oro, home of the Marians' Divine Mercy mission.
First Page | Previous Page